Tomoe was born on
November 3, 1925.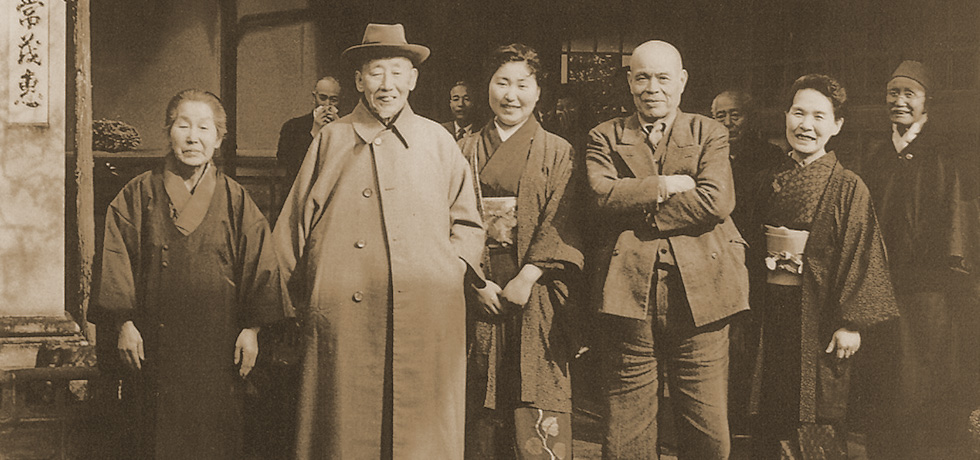 "Hagi lacks a facility to accommodate guests from the central government."
Tomoe was born when prominent members of the local area met with Tsunekichi Koto to discuss this matter. They included Member of the House of Peers Myojo Takiguchi, Giichi Tanaka - who later became the 26th prime minister of Japan, master modern Japanese painter Keigetsu Matsubayashi, and entrepreneur and later member of the Japanese Diet Fusanosuke Kuhara.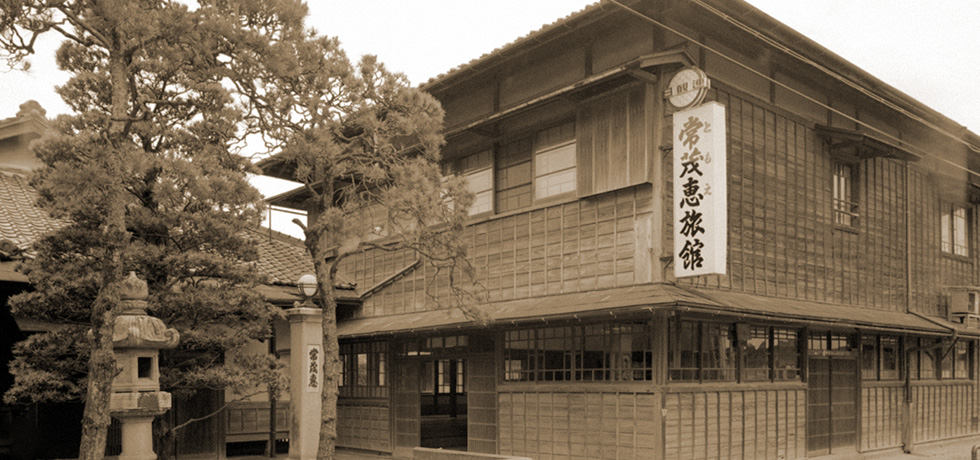 Tsunekichi named the new venture Tomoe, taking the "Tsune" character from his first name and combining it with characters expressing his wish for shared prosperity and blessings.
This was the beginning of the Tomoe ryokan.
Since that time, it has traced an honorable history suitable for the title of the State Guesthouse of Hagi.