Hagi Hot Spring Village invites you to experience healing in waters known for their moisturizing and warming effects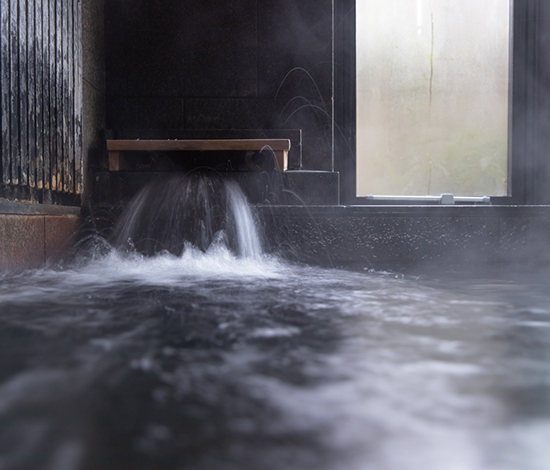 Hagi Hot Spring Village is a general term that comprises eight hot spring sources within the city of Hagi.
There are also hot springs that are rich in minerals and taste like the sea.
The Tomoe baths allow visitors a rich experience of a natural Hagi hot spring.
Although the baths are somewhat smaller than those in large-scale hotels, guests can soak away their weariness in a natural hot spring lined with black granite under a ceiling of Japanese cypress.